Uplift Yourself Now!
Please take a moment to boldly declare this entire Hello World poem out loud now. You'll be glad you did!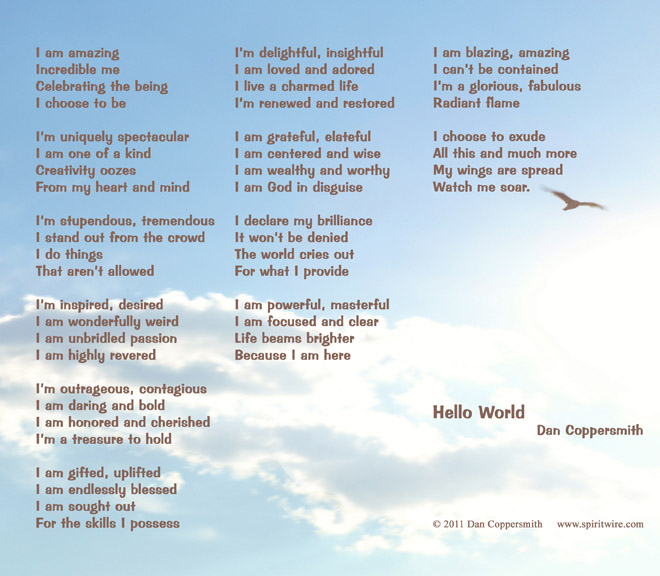 Reading Hello World out loud as a bold declaration is a great way to boost your self-esteem and uplift your mood and attitude.
It's so enjoyable to read, that many people use it as a morning practice for deliberately creating a positive self-image for the day.
Get a 11×17 Poster Version of Hello World
The Hello World Poem Leaves Traditional Affirmations in the Dust.
I challenge you to declare the whole Hello World poem out load and not feel better at the end.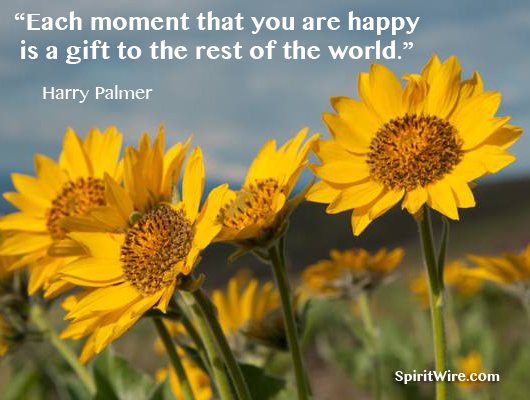 No matter who you are, how you are, what you do, you deserve to OWN YOUR BRILLIANCE and light the world with the gift that is YOU. If you've forgotten how amazing and incredible you really are, it's time to remember!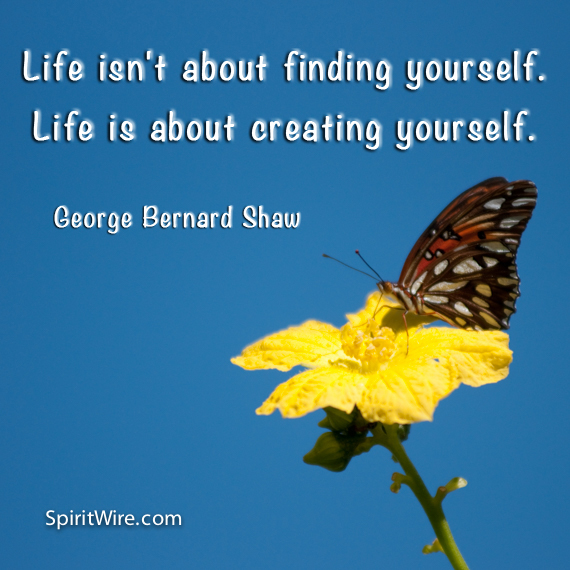 This is what SpiritWire is all about…surrounding yourself with a joyful environment of inspirational art, words and thoughts that keep your spirit high and your confidence strong.
I hope you'll join us and stay connected!

Dan Coppersmith is the poet, photographer, healer and teacher behind the inspirational works presented here at SpiritWire.